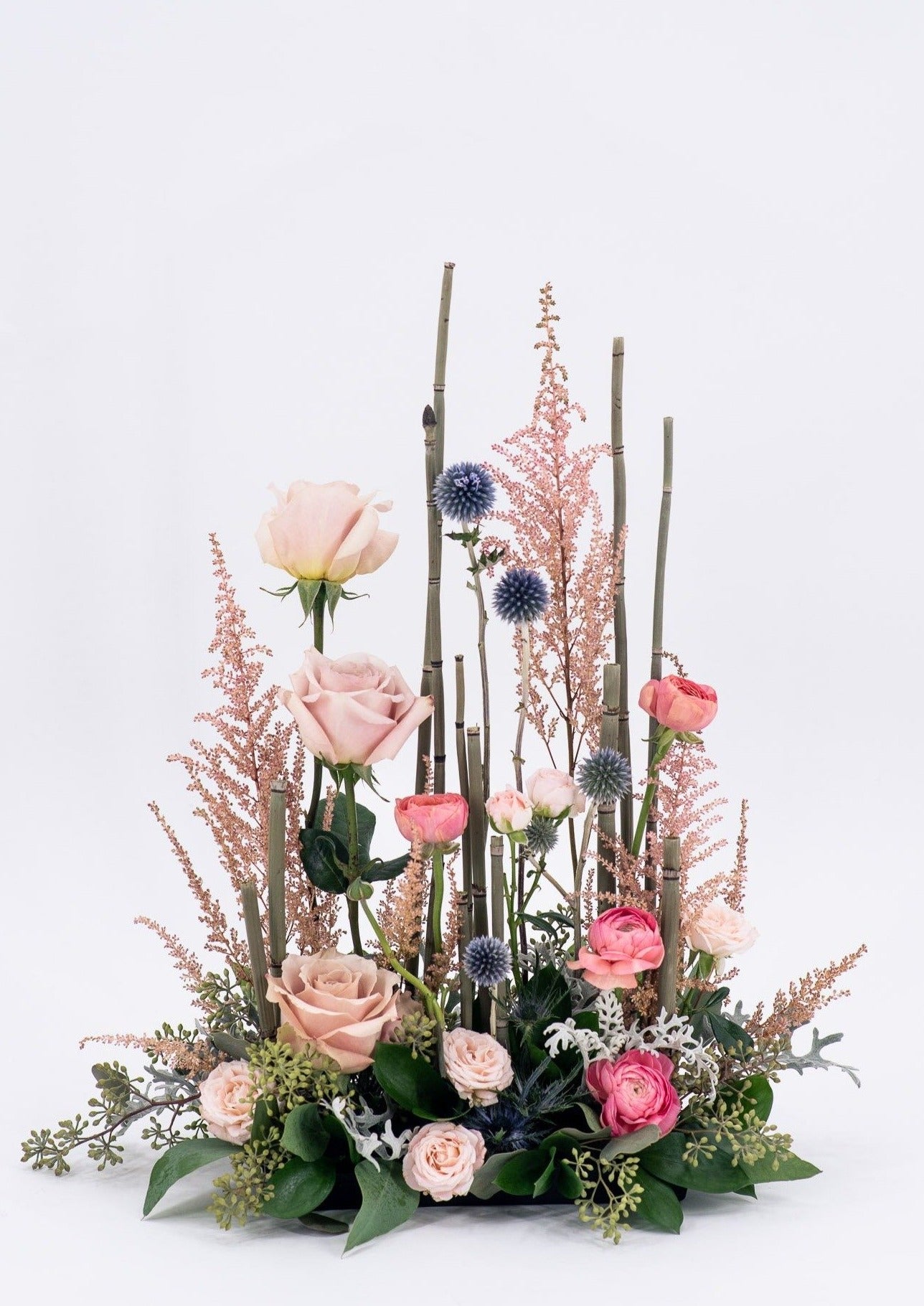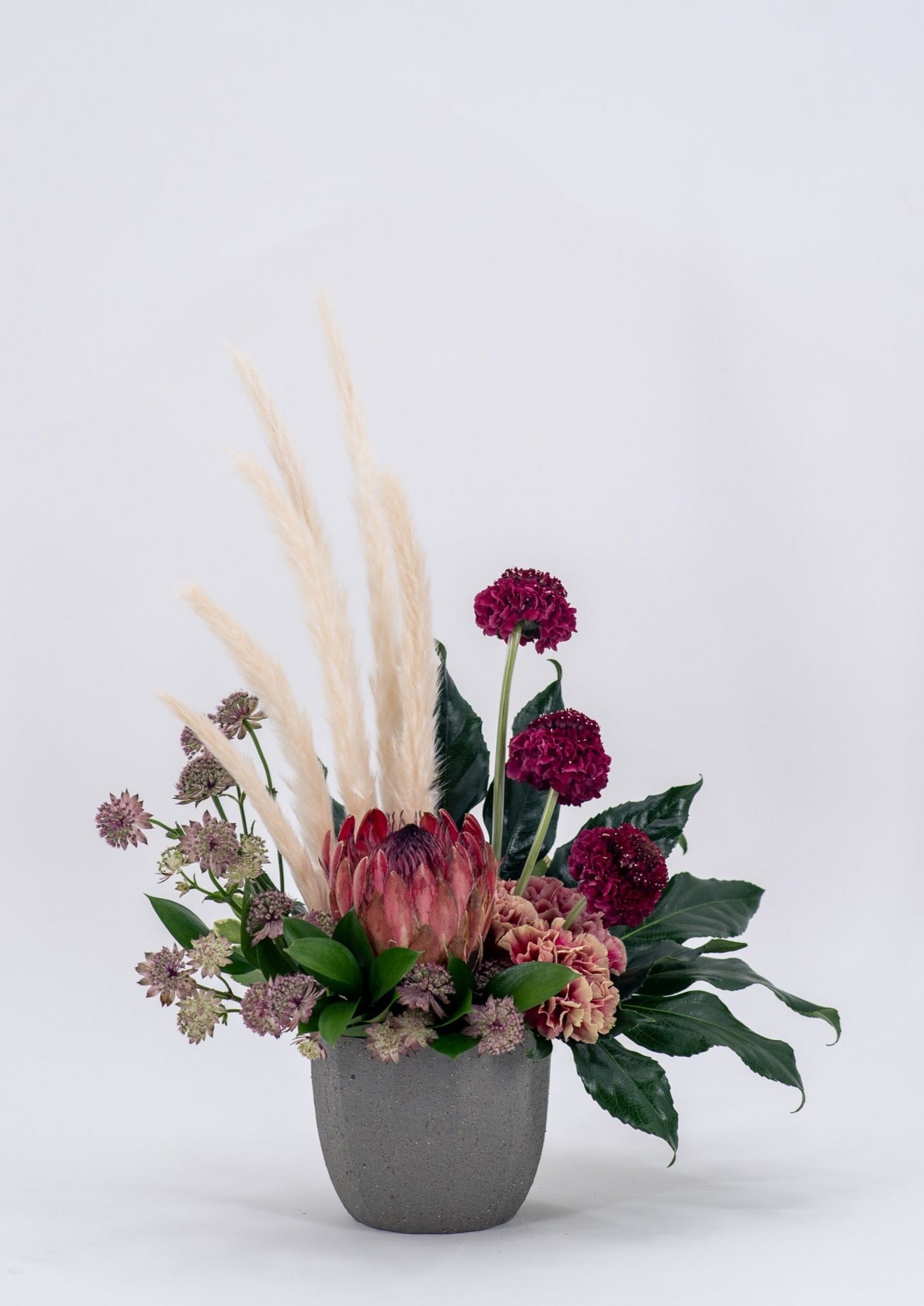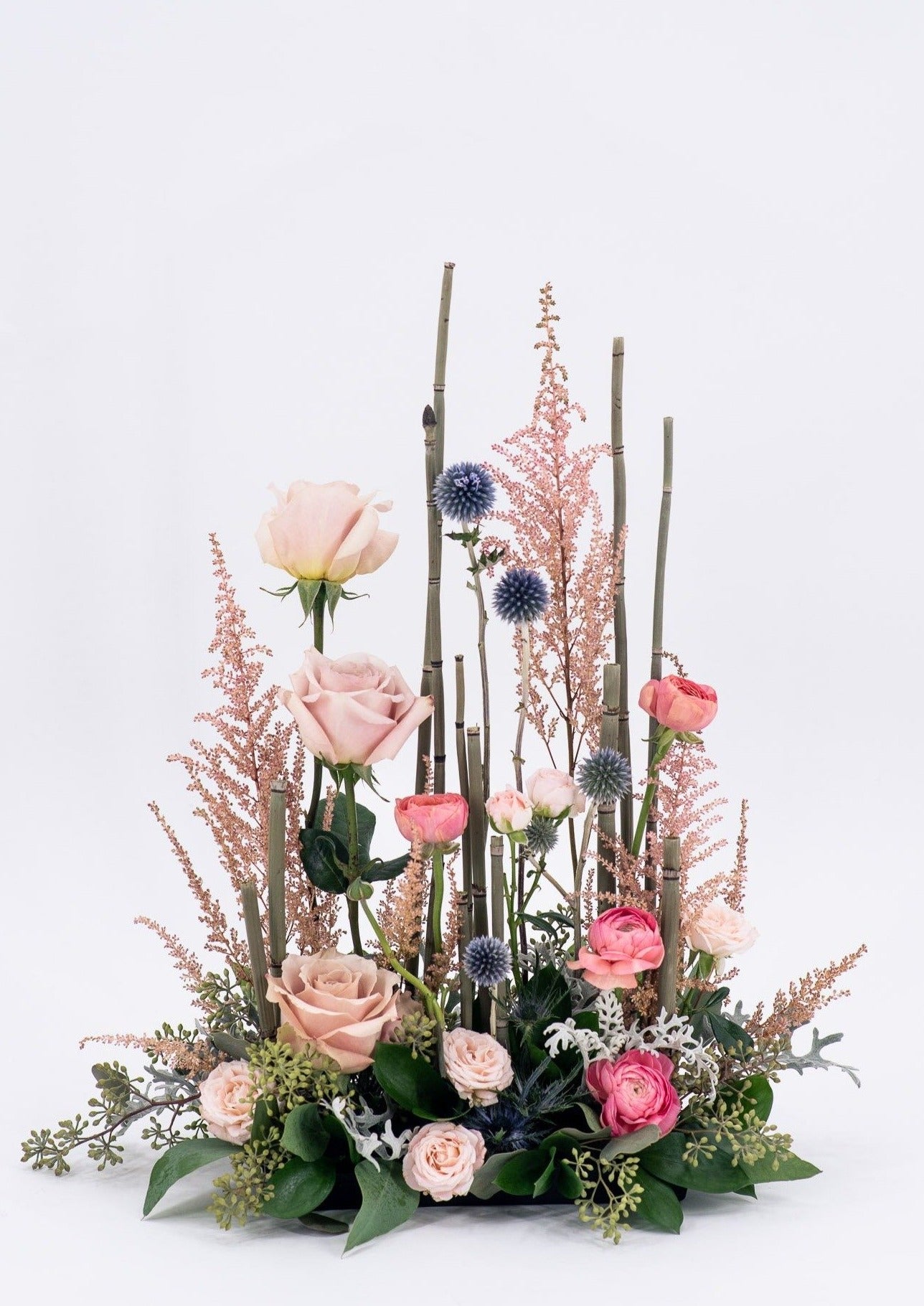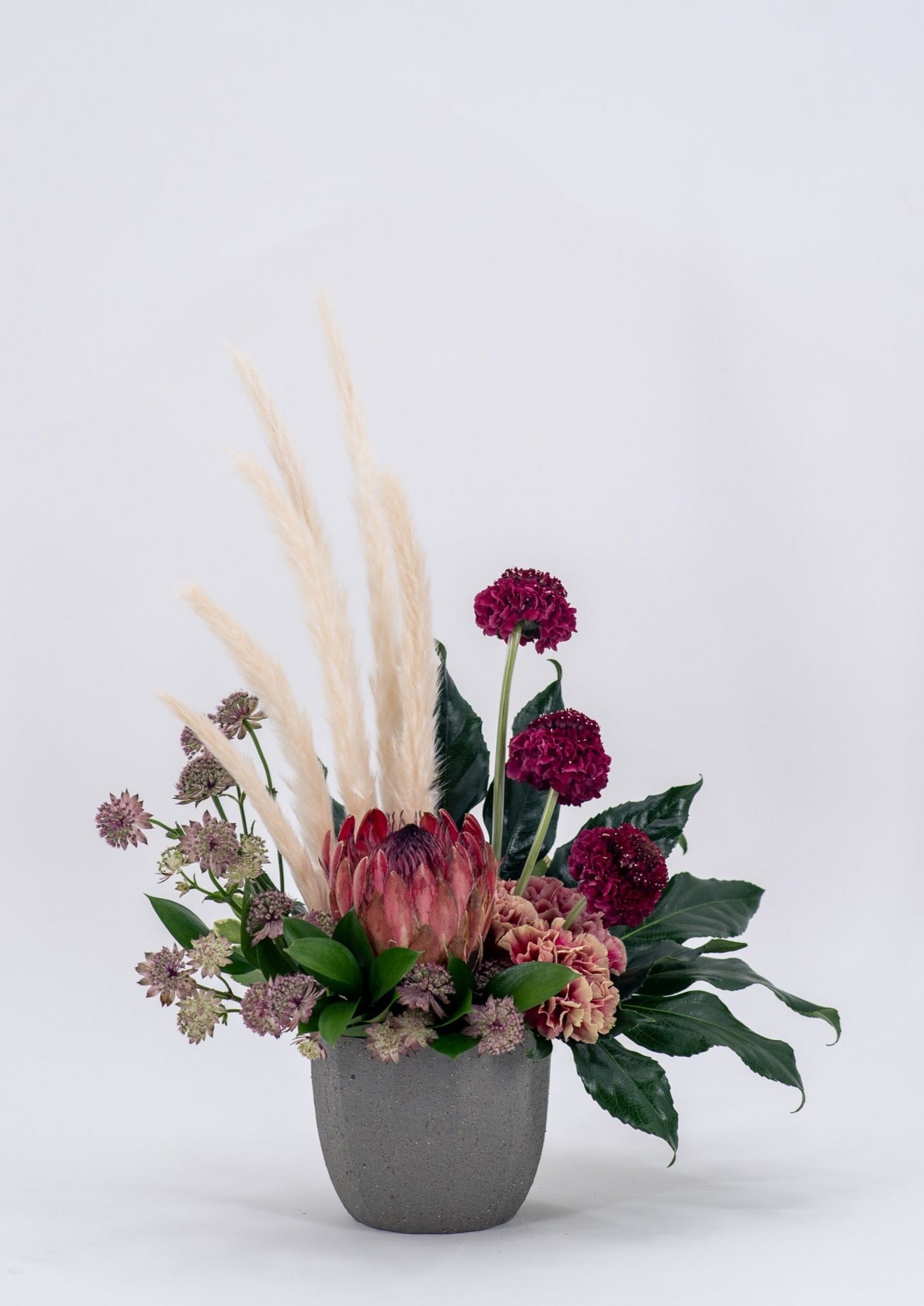 Naturalistic
Naturalistic designs use flowers that are associated with a flower garden or "prairie flowers." Designs often use what is being locally grown in that season. Could include elements like birds, nests, butterflies, fall leaves, moss, and/or branches.
**The arrangements pictured are only a concept, not what your arrangement will look like as our designers try to customize each floral design that leaves our store. 
You can visit our portfolio page to see more examples of our work.
 For a description of the color palettes, please see our portfolio page.