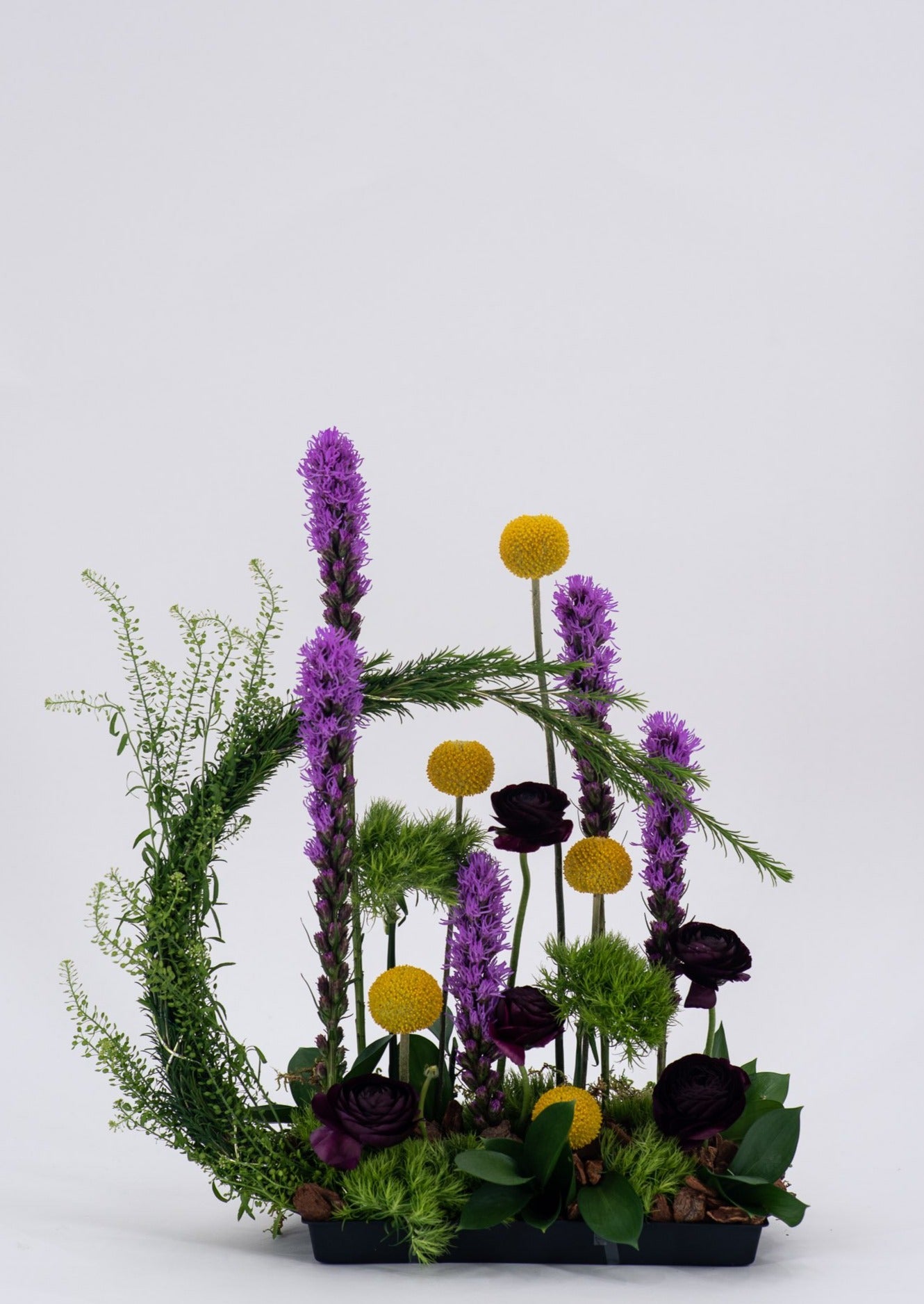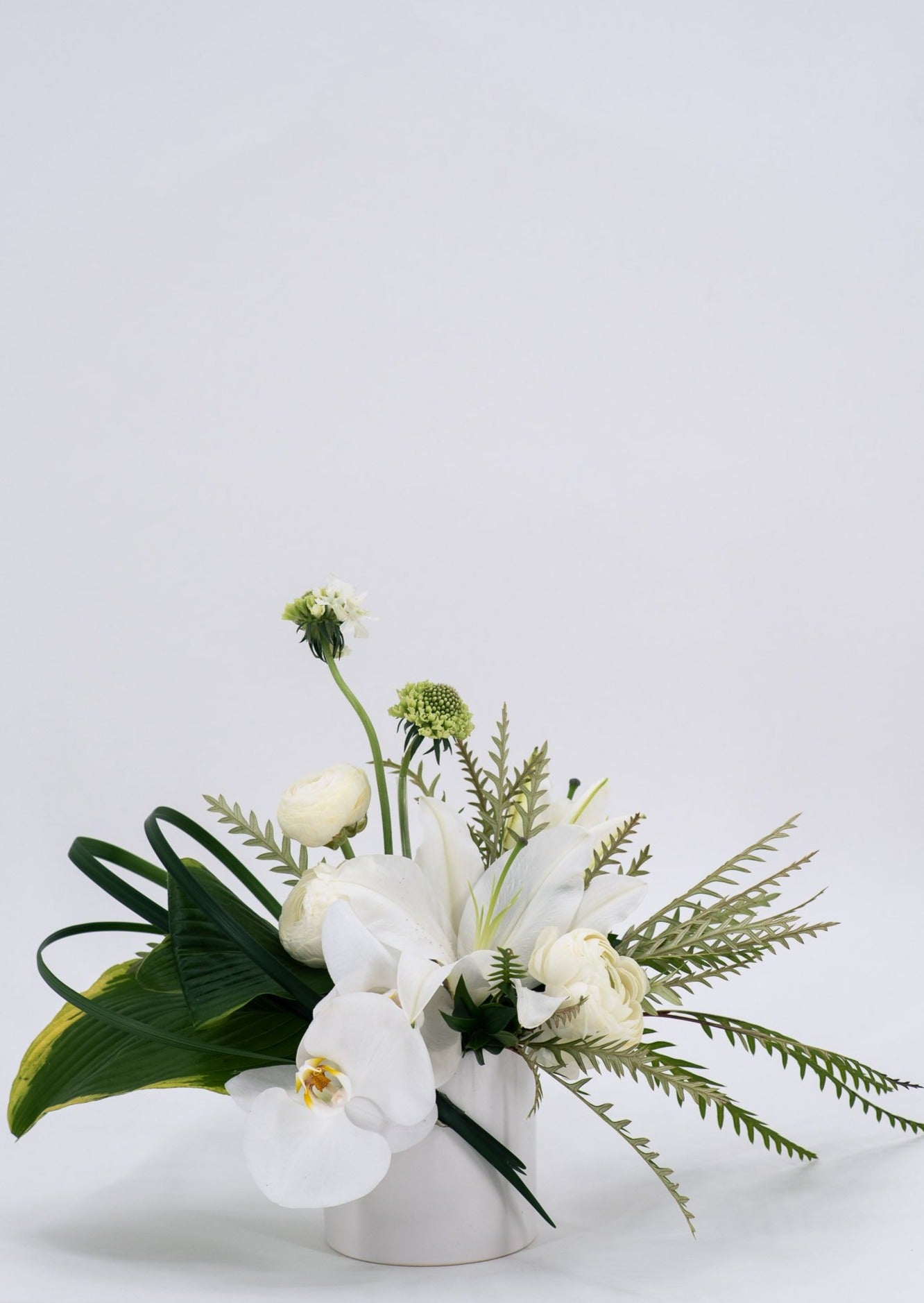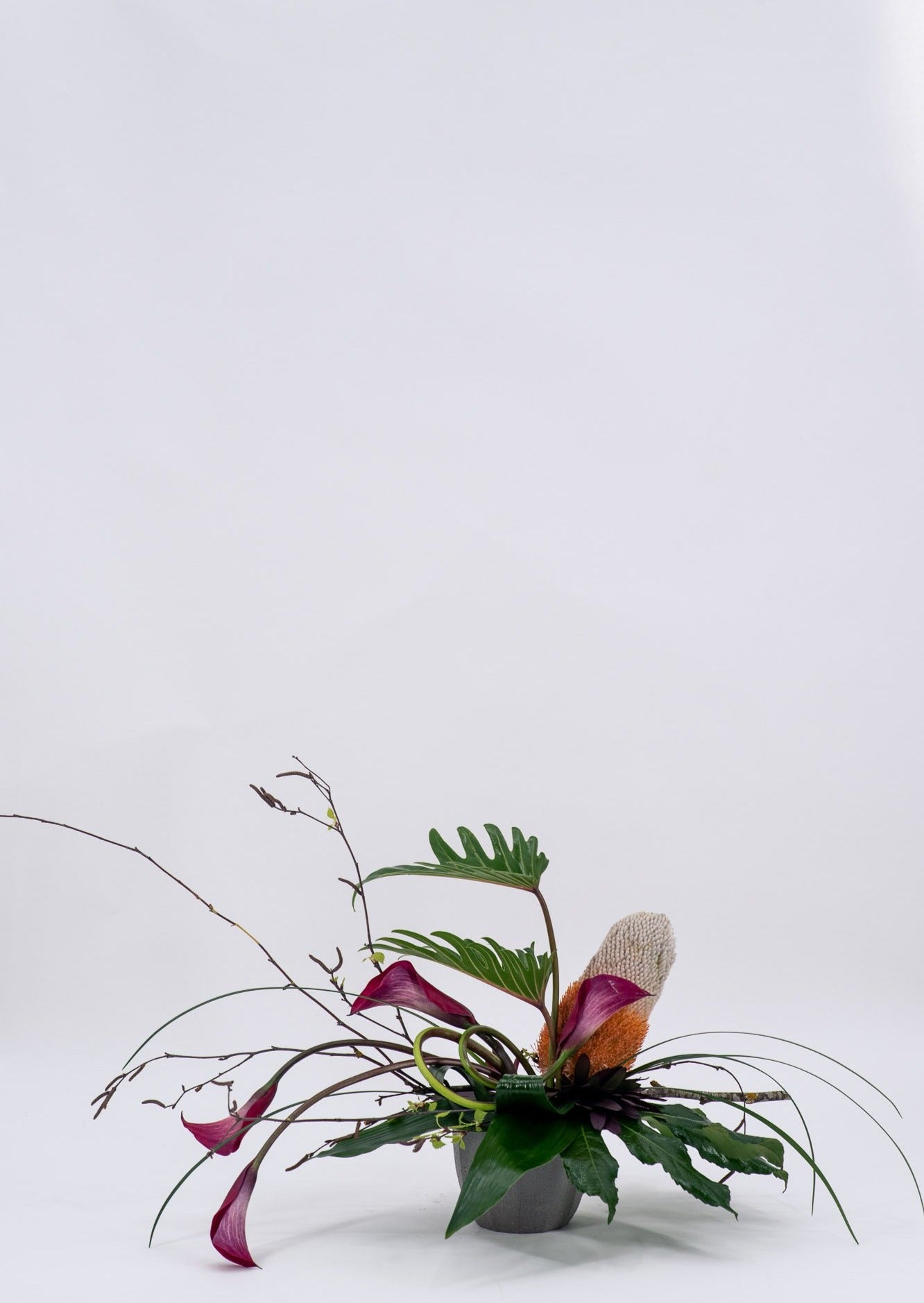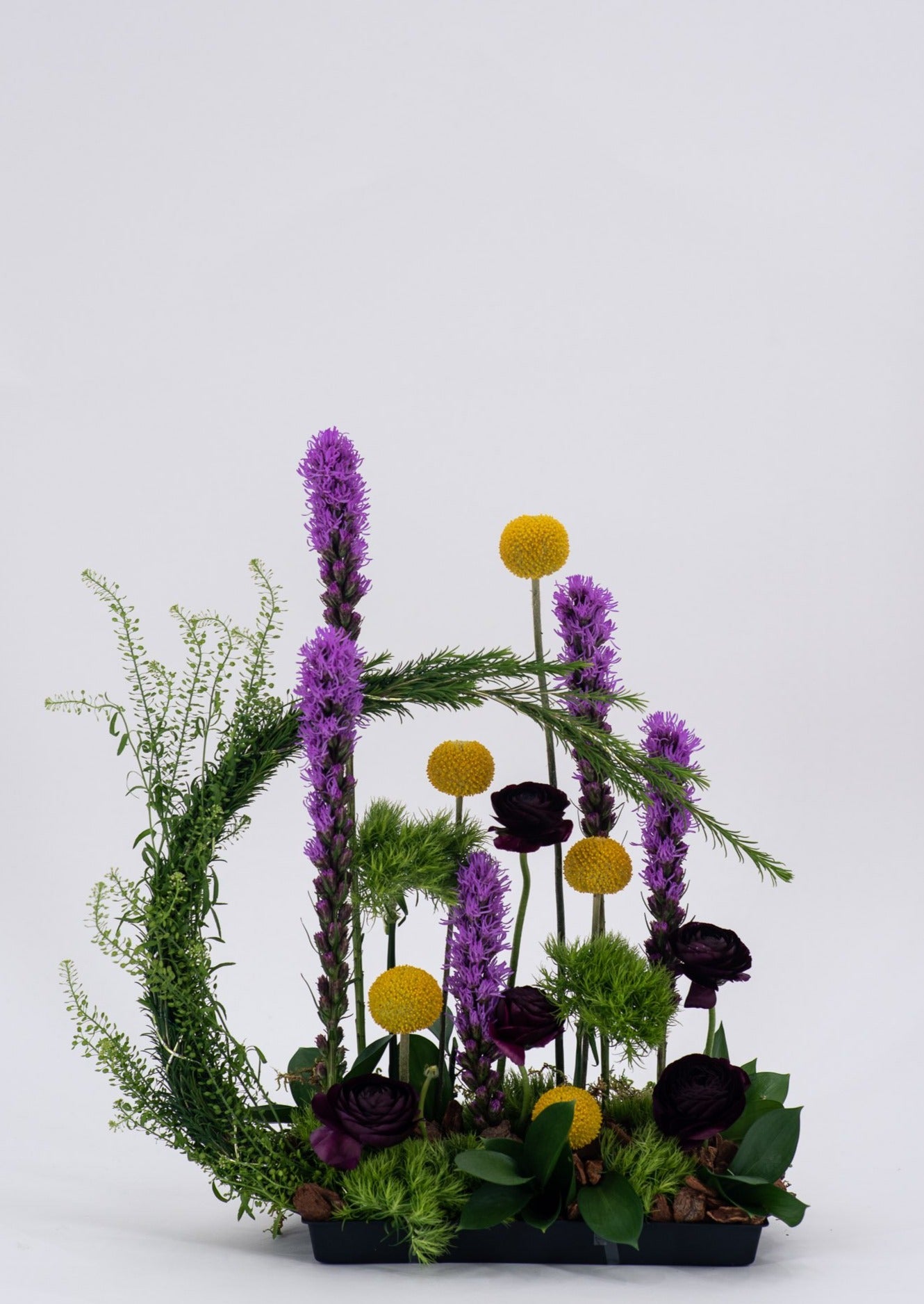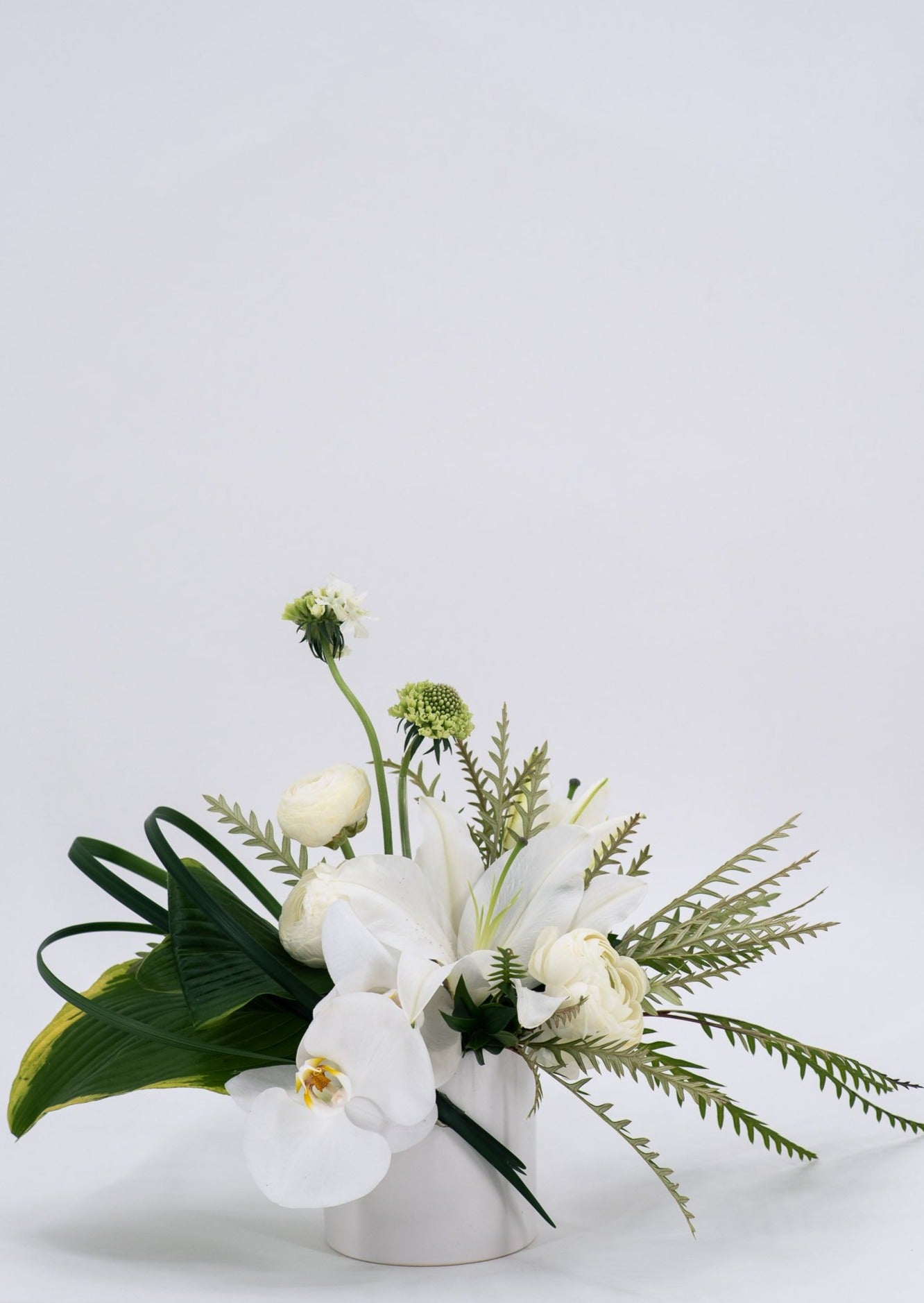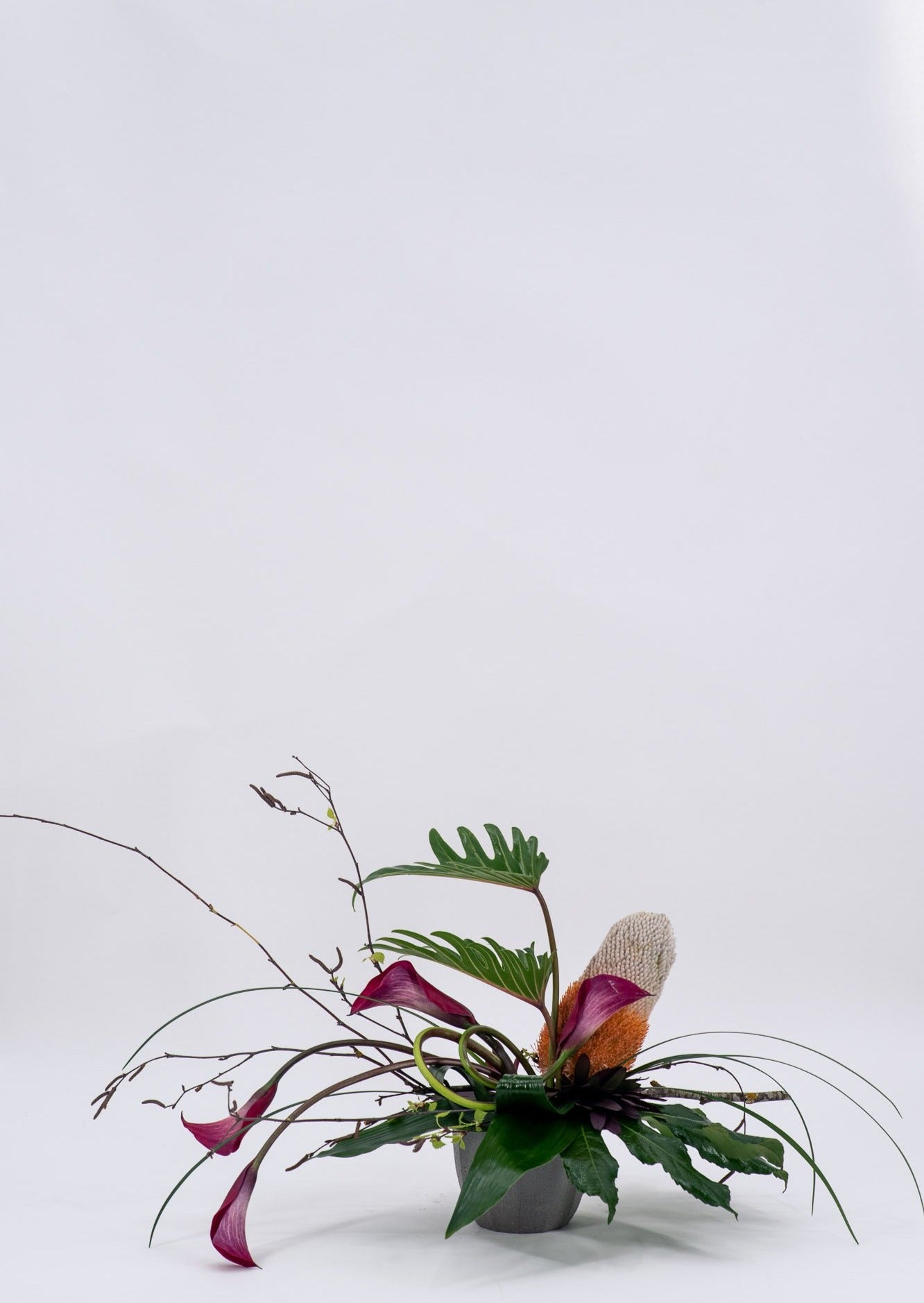 Artistic
Freeform style of design using tension and movement often representing a mood or occasion using common and/or unique flowers in often asymmetrical placement or "out of the box" designs.

**The arrangements pictured are only a concept, not what your arrangement will look like as our designers try to customize each floral design that leaves our store. 
You can visit our portfolio page to see more examples of our work.
 For description of the color palettes, please see our portfolio page